Hydro Jetting in Atlanta, GA
Give us a call today: 770-792-1200
If you've ever seen a video of someone power washing a surface then you know that high-pressure water is a great way to scour away grime. It works on your driveway and also works in your pipes. Hydro jetting is a great way to blast away debris that would otherwise clog the drains in your home. That's why we provide this service throughout Atlanta, GA.
Serving the Atlanta Metro region since 2007
Our team values character, integrity, and honesty in all things
Proud members of PHCC, QSC, and CAI associations
We're an A+ BBB accredited business
You can schedule hydro jetting to get a clogged drain flowing again. However, you can also schedule hydro jetting to prevent this issue from popping up to begin with. Keep your drains clean and clear with our help.
We serve with integrity. Schedule your hydro jetting services with HM Plumbing.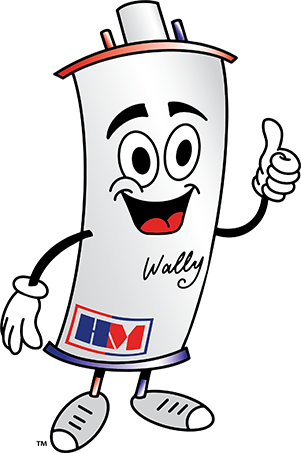 [READ MORE +]
Hydro Jet Drain Cleaning
Rather than dumping a chemical drain cleaner down your kitchen sink, you should opt for hydro jet drain cleaning. This service will accomplish three goals:
Clearing all of the debris in your drain instead of just some of it
Preventing clogs without causing potential harm to the drain line
Getting rid of smells without involving toxic fumes
Ready to get started? Reach out to HM Plumbing for an appointment.
What Is Hydro Jetting?
This service is almost exactly what it sounds like–the use of a high-powered jet of water to scour away debris. Our plumbers utilize a hydro jet which is inserted into your drains to break up and wash away debris that either clogged the drain or will clog it in the near future.
Why You Should Consider Hydro Jetting
Hydro jetting is highly useful for homes throughout Atlanta, GA. You can schedule this service to clear a variety of drain clogs in your kitchens or bathrooms. You can also schedule this service regularly like you schedule maintenance for an air conditioner to prevent clogs from throwing off your day. Hydro jetting is also great for unclogging a sewer line or clearing a smelly drain.
Drain And Sewer Cleaning
Hydro jetting is a great way to clean kitchen and bathroom drains and sewer drains too. In Atlanta, GA, it's helpful to schedule drain or sewer cleaning to keep things flowing, rather than letting a clog form and messing up your plans for the day.
Hire A Professional
Hydro jets are powerful pieces of equipment. There's a lot of potential for damage to your drains if a hydro jet is handled improperly. You can count on the professionals at HM Plumbing to take care of your hydro jetting needs in a way that helps your drains rather than harming them.