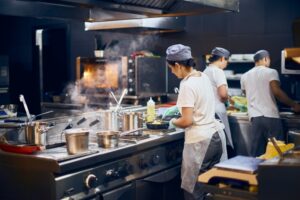 Businesses require commercial plumbing systems that are in top-notch shape to not only serve their customers but to also meet health and safety codes. If you own a commercial property, its plumbing system must meet certain standards at all times. That's why you need a professional plumbing contractor to handle all of your business's plumbing needs.
Commercial plumbing systems are vastly more complicated than residential plumbing systems. They consist of a vast and complicated network of pipes, valves, fixtures, and other components to accommodate a larger volume of water and waste. Even the smallest plumbing problem can cause daily operations to grind to a halt in an apartment complex, hotel, or restaurant.
Who you hire for the job makes all the difference in terms of the timeliness of the repair and the quality of the work. You don't want a band-aid fix for a commercial plumbing problem or an amateur who may be cheap, but who only makes the problem worse. Here's why you need commercial plumbing specialists for commercial plumbing in Atlanta, GA.