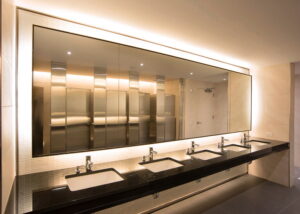 If you've ever thought about how important having access to hot water is in your home, just think about how important it is in a business. That's because by law, businesses must provide hot water for safety and hygienic purposes.
If you own a commercial property such as an office building, a restaurant, a hotel, or an apartment complex, hot water is absolutely necessary not just for your tenants' comfort, but for hygiene.
Commercial water heater maintenance is essential for every property, no matter how large or small. Don't leave the functioning of your commercial hot water heater to chance. It's always a good idea to have a professional team provide commercial water heater maintenance on a regular basis to ensure your building has access to hot water.
Here are 4 major benefits of routine commercial water heater maintenance.